Almost everyone in Cottonwood slept in that Sunday morning, last October. Unexpected rain drenched the area in a steady gray downpour. People who planned to get up early for an Autumn hike among the yellow-leafed Cottonwood trees rolled over, went back to sleep. People who planned a brunch on the flanks of Mingus Mountain, the ghost town of Jerome, simply downed a gulp of water between dreams.

But Gus Bennett got up, got wet as he climbed into his nondescript tan Toyota, and pulled away from the Little Daisy motel at 6 a.m. He didn't want anyone remembering when he slipped out of town, so he left quickly and quietly. He was a shy man, did not want to attract attention to his balding pate, his watery blue eyes.
Powered by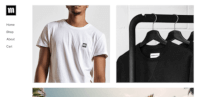 Create your own unique website with customizable templates.