Almost twenty years ago. I had divorced my husband moved beyond a verbally abusive, super-controlling relationship. I lived then in an apartment on the third floor of an older building. I do not remember it having many windows. The ones I had looked out into a drab parking lot or across a dusty alley. But from my bedroom, between the buildings, out beyond traffic-clogged streets, was a direct view of the setting sun. I was depressed then, in the throes of a nasty divorce., with a job of teaching severely disturbed adolescents, kids with trigger-point anger and violence. My self-esteem did not exist.

Every evening I found myself seated in the rocking chair which faced my view. I pulled out my prayer shawl, wrapped myself in it. With no ability to organize, to verbalize prayer, I sobbed and shuddered, enclosed in the protective folds of fabric my prayer shawl provided. Now I could see the sparks of the Schehina, the soft, gentle presence of the feminine aspects of God.

I "met" the Schehina in Shoreshim, a Jewish community in Reston, Virginia in the early 90's . The women in this group talked about this feminine indwelling piece of God. She was God you found in the hearth, the comfort for women. On Friday night as the Sabbath came, everyone welcomed her into the home, where she would dwell until the following sunset. I learned that in the Bible, wherever God was mentioned in conjuction with wings, that was the Schehina. I was so excited to discover a piece of God I could speak to, invite into my heart.

When I sat in my rocking chair, I reviewed Psalm 91 as found my comfort. "You know you will dwell in the shadow of the Almighty. She will be your shelter and your fortress in whom you will trust. She will save you from the devastating traps of pestilence. She will cover you with Her wings. Here you will take refuge. Her truth will be your shield. You will not fear the fright of night, nor the arrow that streaks through the day. She will command her Angels to be with you as you walk through life, to guard you as you sleep at night.

I had designed my prayer shawl a year or two before. Constructed in navy blue fabric, it is created in the shape on an angel's wings. Appliqued on it are the folds of those wings in a gossamer blue silk. This silk partially circles a bird, perched in an oak tree. My Hebrew name, Alana Tzipporah, means "bird in an oak tree."

My pain, my fears subsided. I bought a house with no view of sunsets. I continued, from then on, pulling out this shawl from time to time, sighing into its embrace. It remains one of my most precious possessions. That rocking chair in my apartment in Falls Church exists years behind me, in memory. For the most part, I have moved beyond the depression and the fears of those years. But that prayer shawl remains with me. It still has the wonderful power of pulling me into the protection, and the love of the Schehina; it moves me into a grateful acceptance of the heres-and-nows I encounter. In fact, I wrote this essay wrapped in my own angel wings.

As I don my shawl, I go through a short ritual, blessing this shawl, moving with it into prayer. I pull it over the back of my head, cover my face in it. I state my intention: Like the One who separated Light from the dark, I wrap myself in a curtain of clouds, draw myself away from darkness, up into the power of transcendent prayer. Blessed are You. I move into deep, personal prayer.

​

About Preparing for the Jewish New Year:

There is always a rhythm to the year. The moon waxes and wanes over each period of four weeks, an ethereal crescent turns to a full-blown disc of glowing light, then a scrap of debris, awakening later and later each evening. It disappears and returns in its crescent garb.

The seasons have rhythm, too. Cold and wintry, then warming up. Eventually the weather gets almost too warm, then retreats into brisker days. Winter returns.

In Judaism, the multitudinous holidays flow with this rhythm. At Hannukah religious practice dictates lighting more and more candles when the nights are darkest, last the longest. By the eighth day, with eight candles blazing, the light returns, days get a bit longer. Jews have withstood these darkest days yet again.

Purim is a holiday where celebrants observe remaining hidden darknesses. It is celebrated in the early in spring.

Six weeks later

, Jews observe Passover. In among the myriad traditions, the spring growth is recognized when celebrants dip fresh, bright green parsley into saltwater.

This time of year, late summer, when excessive warmth gives way to cooler mornings, shorter evenings, we experience an amelioration of the worst of summer's heat. The excesses of summer's bounty groan in produce aisles. Just when we tire of daily trips to the swimming hole, the cooler evenings chill the water there, just a bit. The swims do not seem quite so delightful.

In Judaism, this current month is called Elul. It is the month which precedes the High Holidays. Jews have a whole month to transition from the excesses we marked in the summer to the introspective work we will do during Rosh Hashanah and into Yom Kippur.

Sometimes called the Day of Atonement, Yom Kippur, the culmination of the High Holy Days is when Jews can sit in Synagogue all day reciting their shortcomings, planning for ways to live better in the year to come, Yom Kippur is the tenth day of the Days of Awe. This is not a day to walk right into, unprepared. The Jewish calendar builds in first this month of Elul, then the rising action of the New Year celebration for Jews, giving time to do moral inventories, to make amends with others, we might have quarreled with to plot out a better year-to-come.

Semantically, the names assigned to Yom Kippur put up barriers for many to understand what Yom Kippur is all about. People refer to this process as "confession of sins", atonement. the Catholic experience comes into play. A whole day of guilt, of confessions? Sounds deadly!

I welcome this period. Although the sun continues to blaze outside, I feel a bit different as the moon moves into the month of Elul. I begin to awaken later in the morning, laze in bed a bit longer. No need to hop out of bed at first light to walk the dogs before the sun comes up. I find myself reviewing the past year, thinking about relationships I have developed. I was a bit too brisk with Bob. What can I do to let him know I recognize my mistake in getting perturbed with him? I really have lost close contact with my aunt. I used to call her monthly. It has been three months since we checked in. Time to call her. Time to resolve to call her more frequently.

Most important, for me, are the relationships I maintain with myself, with my higher Power. How I treat Bob, when I call Aunt Marge, reflects how I am treating myself. When I get down on myself, when I notice every shortcoming in my make-up, I am more reticent in my dealings with others. When I continue to move on obliviously within my personal relationships with others, with myself, and with my Higher Power I realize I am "stuck." I find I am out am out of alignment. Elul, this month preceding the High Holidays, is the month for realignments.

As a lover of poetry, when I get deep into my spiritual Judaism, I turn to the Psalms. There is no better poetry anywhere than that found in this book of the Bible. And, in Judaism, different Psalms speak for different holidays. This time of year it is Psalm 27. The psalm lays out a way to move deep into myself, reflect on my shortcomings, and reestablish my working relationship with my Creator.

Years ago I reworked Psalm 27 so it spoke more directly to me. I pull out my working of the Psalm every year, and use it as a focus for Elul's soulwork,. Here is the working spiritual evaluation I am using now, in 2017:

My Strength,You who have protected me from all fears,from nightmares and day terrorsand soul-devouring enemies.

The Divinity is my strength, my protector. I take a moment to feel gratitude for this gift within me.

You who have brought lightinto my darkest caves,woven strength into the lace finery of armor.

what power I can find within this close relationship with the One

I pray to You,provide me with retreat,raise me up on Your rockin the face of my enemy. Let me dwell with You in the glories of creationall the days of my life.

I retreat for a moment into the space of at-one-ment. I savor this space of safety. I can gather the gifts it provides me so that I might be better prepared to go out and face the daily rat-race we all encounter.

Hear me, Joy, as I song fills my heart.

I take a moment to express my gratitude for this special relationship.

Comfort me in gentle wingsas I cry out in pain.Show me Your face.

As I acknowledgement my short-comings, I am overcome with remorse. I wanted to do better. I did not. I wrap myself into the gentle wings of the Divine. I look into this forgiving face.

Even at times when I have broken my covenant with You, at times when my anger has overcome me,at times when I covet my neighbors' gold;

I stop a moment for an inventory. I remember back to the times when I was not proud of my personal interactions. I remember the times when I despaired because I believed I did not get what I felt I deserved.

Look on me with Your mercy.Wrap me in your tender love.

Forgive myself Accept the forgiveness of the powers of the One.

I pray to You,though my mother, my father,my son, my friend, my enemymight abandon me;might leave me out in the fieldsin the midst of a rainstorm;

This, for me, is the central verse of this Psalm. I remember all the times people, even my own son, my closest friend, has abandoned me, left me in a dangerous place. I know, though. the One will not abandon me. I can draw this Power closer to me, I can move beyond these painful times, step with courage into the light. I can move beyond the initial pain I felt, can forgive even those who truly hurt me, understanding they, too, are only trying their best.

Shine your light onto my path.Illuminate my way through Your world.

Consider my path ahead. Consider how I will repair my interactions with others, with the One.

Help me, Eternal, as I seek courage, strengthand patience to followin Your way today, tomorrowand all the days of my life.

And as I seek, experience this sought-after "at-one-ment," I am not alone. The Eternal is here with me.

The timing for the beginning of Elul this year has been a challenging. I have just transitioned my art from Jerome to my 6th Street Studio. The move down the hill raised issues for me. I walked away from a mess I could not clean by myself. I discovered not every person I have encountered is a friend. I have had to accept the fact even I have enemies. No matter how hard I try to get along with everyone, not everyone chooses to like me, But, as I review these relationships, these actions, I have opened myself up to finding, yet again, the at-one-ment. Even within the challenges I faced in the Jeromes in my life I can seek out ways to improve my relationship with myself, with others, both friends and enemies, and with the One,
Powered by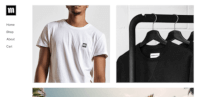 Create your own unique website with customizable templates.