Another day. A slew of headlines. Tweets. Rallies. A jeep barrels past me on Main Street. American flags wave from its antennae. Stickers, posters smear across the vehicle. The driver waves his fist, slams on the horn. Is it past life memories that make my heart skip, or fear for this present?

There are times when it makes sense to take on the world, fight for the justice I know possible. After all, didn't I cut my teeth on Peace Marches in Berkeley? There are other times when it feels like the best escape is to find like-minded companions, find peace within their circle, and then go on.

Today, for me, finding peace within a circle of calm makes sense. This nightmare can, for at least this moment, become a bad dream. Through affirming, with others, the goodness, the Oneness of what is around us, my purpose renews. My life takes on meaning.

And where can look for models for these times? One person I have met recently fills this order. Healingwolf. She was given this name by her father at an early age, when he found her healing a wolf. Her mother's family was Iroquois. She has always felt privileged to live with, to heal, and to be healed by wolves.

Her home, Medicine Wheel Lodge, is a magical place to visit. Once a stage stop, and owned by Wyatt Earp's brother, Morgan, it is now a sanctuary for wolves, and for their healing power. Four wolves, rescued under various circumstances, live there. Their magnificent spirits suffuse the lodge.

The power of the wolf brings out instinct, intelligence, and a desire for freedom. This power is the power HealingWolf holds, shares with others. On

December 10

HealingWolf will share this power with us. She will lead us into a space where we can experience Harmony and Balance, where we can connect to one another within this reverence.Before we begin our discussion soon after

3:00

at Adrift Studio, 423A S. 6th St. White Wolf who will share her wolf poetry. Our soiree will move on to with Healing Wolf, She will speak, conversation will follow. We will continue into a powerful meditation facilitated by Laina Reynolds. Using her harp and cello, Laina will lead us through vibrations that can heal our world.

We will end our soiree with, Whitewolf leading us in howling through the pain around us, into the healing power of wolves. This will be a remarkable, transformative afternoon. Our hope is to use this experience as a starting point for more community building, more meditation and Earth-Healing.

We will be giving donations to Healing Wolf. Caring for wolves, their food and lodging, their vet bills is expensive,
Powered by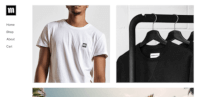 Create your own unique website with customizable templates.